For this month's CONNECTION:
The events of this story have been based on an interview with Mary and Living Water global staff from Zambia.
Having lived in Mwankuwa Village, Zambia, for over 10 years, Mary Mbuzi's life had always been a struggle. She and her husband had only gone as far as primary school, and their lack of education made it difficult for them to earn a decent living. They relied on their farm to feed their seven children and put a roof over their heads, but it was a constant struggle.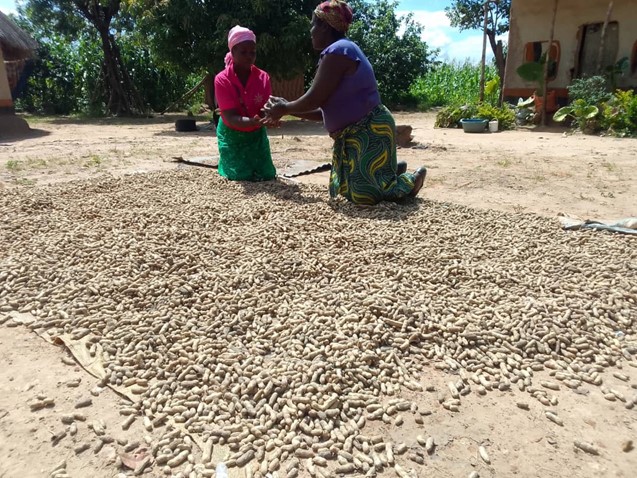 Their biggest challenge, however, was the need for safe water. For years, they relied on shallow wells and seasonal streams, often infested with animals like rats, lizards, and snakes. These animals would fall into the water and die. But they had no choice but to drink the contaminated water. Mary had lost count of the times she had seen her children fall ill and suffer from waterborne diseases. It was a constant worry, and it made her feel helpless.
Mary was skeptical when Living Water International came to their community to provide safe water. She had heard similar plans before, and they had never come true. But thankfully, this time was different. In partnership with the local church and community leaders, Living Water staff assessed the situation and provided a water system that changed their lives forever.
Mary could hardly believe her eyes when she saw clean water flowing from the pump. It was like a dream come true. She washed her face and hands in the water, and it felt like heaven. She took a deep breath and felt like she could finally breathe freely again. She looked around and saw her children playing, their faces lit up with joy. They were healthy and happy for the first time in a long time.
Mary hugged her husband and wept tears of joy. She felt like she had been given a new lease on life. She could now spend more time tending to her farm, cooking for her family, and caring for her children. The simple act of providing safe water made such a big difference in their lives and the lives of those who would come after her.
As she sat under the shade of a tree, watching her children play, Mary felt a sense of peace and contentment that she had never felt before. She knew that her life would still be a struggle at times, but she also knew that they had been given a new chance at life – one that would not be possible without clean, reliable water. She prayed that God would continue to bless the good works so that families like hers would also experience the freedom that only water and the living water can provide.
Sustainable Solutions: Water Quality Testing
Learn more about our approach to providing sustainable safe water.
CONNECT MONTHLY. GIVE MONTHLY.
As a member of our monthly giving community, Every Drop, you'll make an impact on real families – just like Mary's – and provide a new chance at life. Give safe water, sanitation and hygiene, and the message of the gospel today!
Subscribe to our monthly email to receive videos, podcasts, interviews, discussion questions, downloadable content, and above all connection.